EMERGE is a worldwide biannual competition sponsored by Bullseye Glass for emerging artists. It is the premier competition for kiln-formed glass.  There were 300 entries and only 40 were selected for the competition.
EVENTIDE was selected for the Bullseye Glass EMERGE 2018 competition which was held in Portland, Oregon starting in June 2018.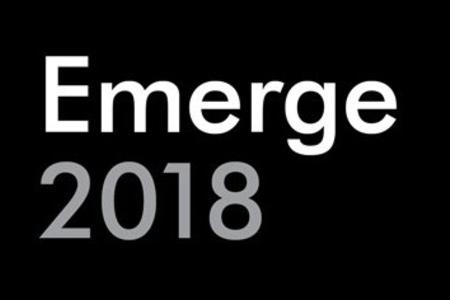 EVENTIDE refers to the evening. In the case of this glass art,
it refers to the sunset over the Lowcountry marsh.
EVENTIDE is made totally out of multi-colored glass rods. When making the glass rods, consideration was given to color, transparency and opacity.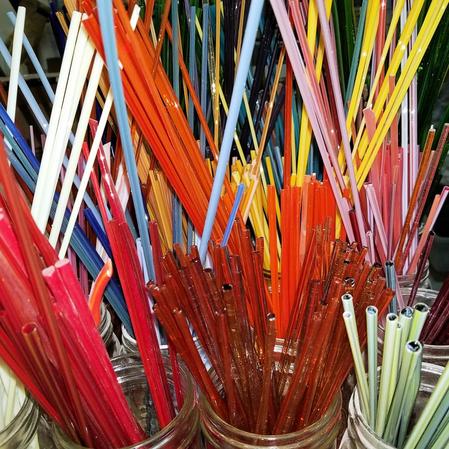 Pieces of glass are placed into a terracotta pot in the vitrigraph kiln, which is heated to 1500 deg F in about one hour. When the glass starts to flow, rods are pulled.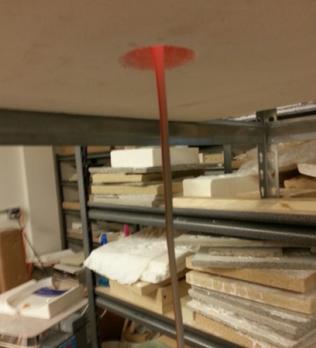 EVENTIDE is a representation of a Lowcountry sunset. Rods were selected by color and laid on a piece of clear glass. The glass is fired in a kiln to 1485 deg F. Because of the size of the piece, it was a long, slow firing.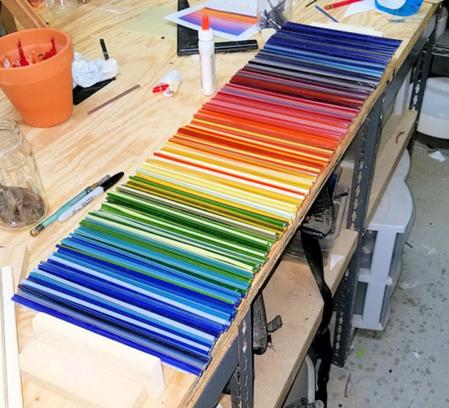 I wanted the final finish to be matte, not shiny. All three piece were sandblasted before the slump firing.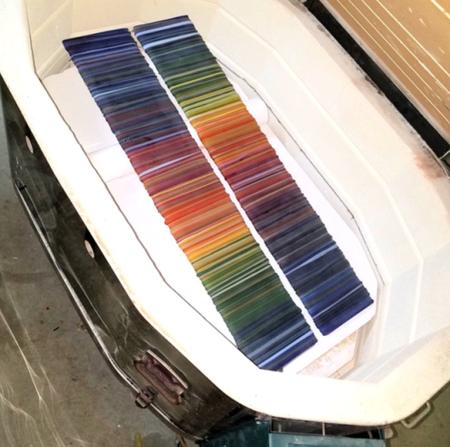 The sandblasted glass was placed back into the kiln but placed over a half-round ceramic tube for the slump firing.
The slump firing was successful. The glass now has a matte finish and has been shaped.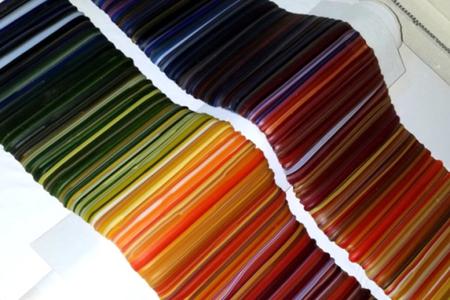 The middle section of EVENTIDE was placed over two forms to created the final shape.